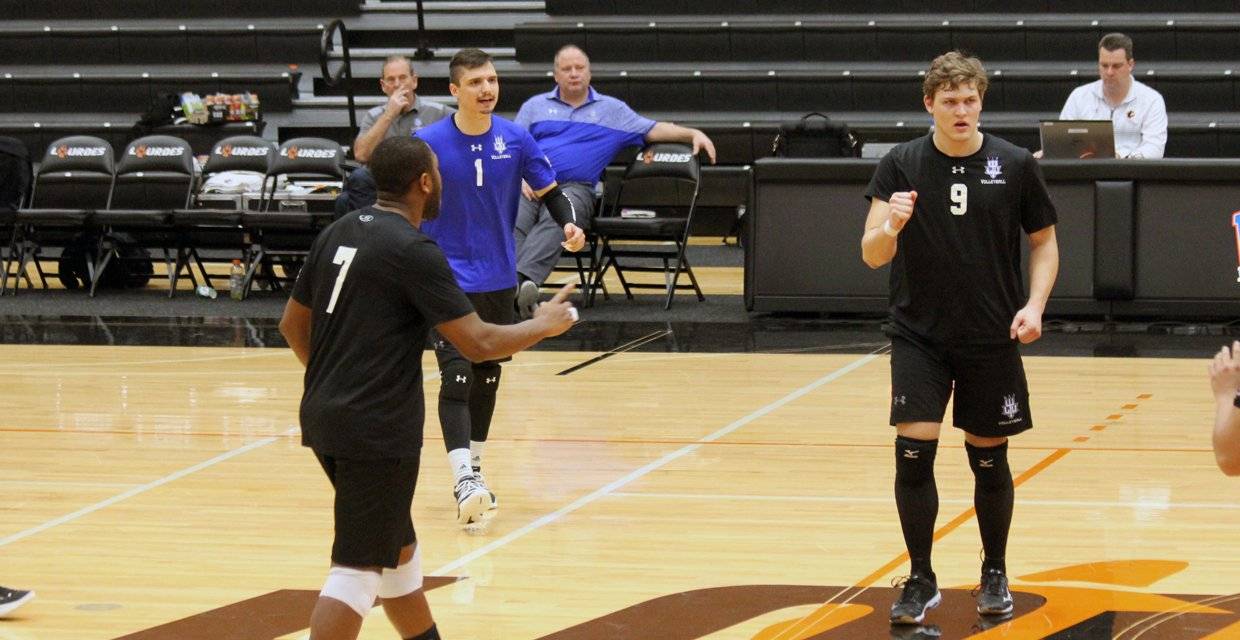 Vorig jaar zat Calvin nog in de schoolbanken van het Keizer Karel College in Amstelveen en volleybalde hij in het 1e team van PDK Huizen. Nu studeert en volleybalt Calvin in Amerika aan de Lawrence Technological University in Southfield, Michigan.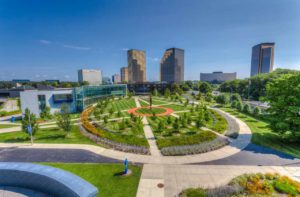 Na het eerste semester, en de vakantie in Nederland is ook het wedstrijdseizoen voor de Blue Devils begonnen. Hieronder een wedstrijdverslag van 3-1 overwinning op het team van Olivet College.
Bron: http://www.ltuathletics.com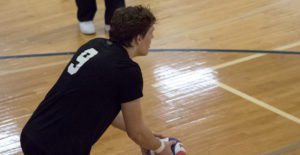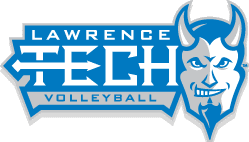 SOUTHFIELD, Mich. – The Lawrence Technological (Mich.) University men's volleyball team defeated Olivet (Mich.) College 3-0 (25-18, 23-25, 25-16, 25-23) on Friday night at the Don Ridler Field House. The win sets a new program record for most wins in a season with nine.
Lawrence Tech (9-7, 1-2) cruised through the first set as they opened with a 10-4 lead on the serves of Joshua Eckert and Calvin Ooms. The Comets cut the lead to 13-10, but four straight Lawrence Patton serves put the Blue Devils up 23-15 as they won the set 25-18 to take a 1-0 lead.
In the second set, Olivet (0-8) trailed 5-0 behind Gospel Sua's service game, but a 6-0 run by the Comets tied the set at 6-6. The Blue Devils went back up 8-6, but an 11-2 run by Olivet swung the momentum to the Comets, as they took a 17-10 lead on Lawrence Tech. The Blue Devils were not out of it yet, making a run of their own to tie the match at 21-21. The Comets closed the set with 25-23 win to tie the match at 1-1.
Lawrence Tech got off to a slow start in set three, but got their balance to take a 13-10 lead off a Patton kill. The Blue Devils continued to work, pushing the lead to 21-15. Javier Contreras closed the set out with a kill to give Lawrence Tech a 2-1 lead.
In a back-and-forth fourth set, the Blue Devils and Comets traded points for most of it as Lawrence Tech earned the win with a kill by Patton. The 25-23 set win gave the Blue Devils a 3-1 win, earning their ninth win of the season, breaking the single-season wins mark.
The Blue Devils are back on the court Wednesday, Feb. 13 when they travel to No. 4-ranked Lourdes (Ohio) University. First serve is set for 7 p.m.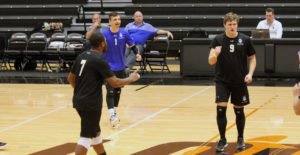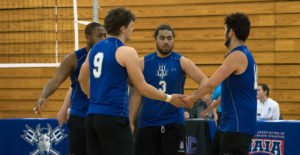 Lijkt het jou ook leuk om in Amerika te sporten en studeren? Meld je dan nu hier vrijblijvend aan en wij nemen snel met je contact op!