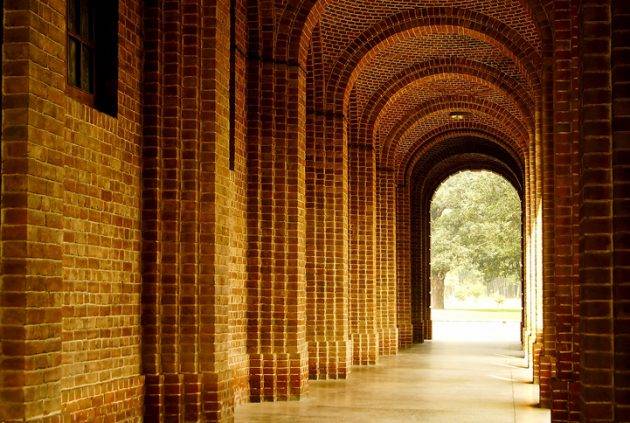 Vraag je je wel eens af wat nu eigenlijk het verschil is tussen een 'college' en een 'university'? In onderstaand artikel uit de USA Today College worden de verschillen en ook de overeenkomsten in het kort toegelicht,
Bron: http://college.usatoday.com
At some point you may have wondered what the difference is between a "college" and a "university." For example, Lynchburg College announced Friday that at the start of the 2018 academic year, it will officially be called the University of Lynchburg, according to a statement issued by the school.
And you might also be familiar with confusing duos within the same state, like Boston College and Boston University. Although here in America we talk broadly about going to "college," the differences between that term and "university" are actually kind of important (especially if you're a student trying to get mail at, say, Georgia College, not the University of Georgia).
WHAT'S DIFFERENT?
It boils down to the size of the school system. Universities tend to offer full undergraduate andgraduate programs, meaning there are multiple schools within its system. For example, a university typically has a school of arts and sciences and a school of engineering, in addition to other programs. Colleges offer more limited options and often don't offer master's programs. (There are exceptions to that, but we'll get to them in a sec.)
While some may think the terms are interchangeable (and outside of the United States, they often are), certain states like New Jersey have posted guidelines on the licensure of institutions of higher education. Their parameters specify how "college" is defined:
"College," "institution," or "institution of higher education" means a postsecondary educational institution that provides instruction beyond the 12th grade level in programs that satisfy the requirements for a degree at the associate, baccalaureate [aka bachelor's], or graduate level, and which, with the exception of institutions that have a specialty mission, offers a range of degree programs.
And "university":
"University" means an institution of higher education that provides undergraduate studies leading to the baccalaureate degree in a broad range of academic disciplines, as well as graduate studies leading to advanced degrees in at least three academic and/or professional fields.
WHAT'S THE SAME?
You may be asking yourself now why schools like Dartmouth College or Boston College aren't called universities, since they offer extensive undergraduate and graduate programs. And this is where it gets a bit tricky.
Basically, not all schools of higher education that could call themselves a university choose to do so, even though "university" tends to have more positive connotations. For some of these schools, they stick with the "college" designation simply because of tradition, according to Grammarist.com.
"In practical American usage, university has connotations of prestige that college doesn't have, although there are some highly respected universities that call themselves colleges out of tradition (e.g., Dartmouth College)," Grammarist says. "Still, no one talks about going to university in the U.S. After high school, you go to college, even if the college you're attending calls itself a university."
Another point of overlap is the fact that both colleges and universities can issue bachelor's degrees. Also, universities aren't necessarily harder to get into than colleges (or vice versa).
One more thing: both types of institutions can be private or public.
WHAT ABOUT SCHOOLS ABROAD?
Be warned that this same dichotomy does not apply across the pond. According to Grammarist, in the U.K. people refer to colleges as the schools that actually teach the students while the university is the institution that grants the degree.
Oxford University, for example, houses over 40 colleges, and it's the colleges that provide instruction to students while the university provides their degrees.
"In practical usage, British English speakers generally use university as the generic term for higher education," according to Grammarist. "The same roughly applies in Canada and Australia, where university is used more often than college as the generic term."